news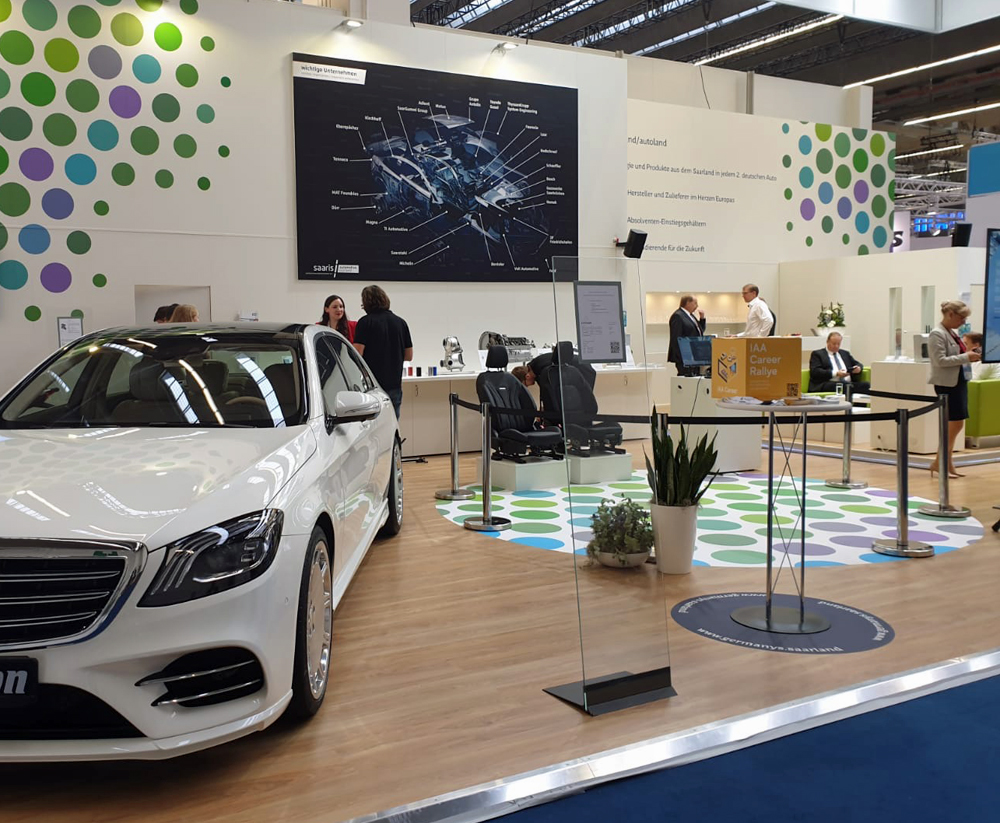 Successful networking at IAA Frankfurt 2019
7.11.2019
For EPG it was a busy third quarter of 2019: After visiting the IFA show in Berlin, the company could exhibit at the IAA in Frankfurt together on a booth gathering many companies from the Saarland region.
As our Nanoseal® coating has been successfully used for end-pipes in high-end cars for many years, EPG already has lot of contacts in the automotive industry. So once more EPG took the opportunity at the IAA to meet and discuss our coating solutions with OEM representatives and suppliers from the automotive industry.
Lots of discussions focused on the concerns of OEMs to avoid using environmental harmful processes like chrome plating but to keep good corrosion protection properties. Having exclusive colors is also for brands a nice way to distinguish themselves from competitors and to create an easy recognisable signature. In both cases EPG is able to provide solutions with coatings ready to be implemented in production.
On stage of the booth our head of sales department, Marcel Keidel, presented advantages of EPG's main coating solutions and visitors could also have a look at EPG's samples of colored end-pipes. For EPG it was a successful time for networking and building up new contacts during the fair.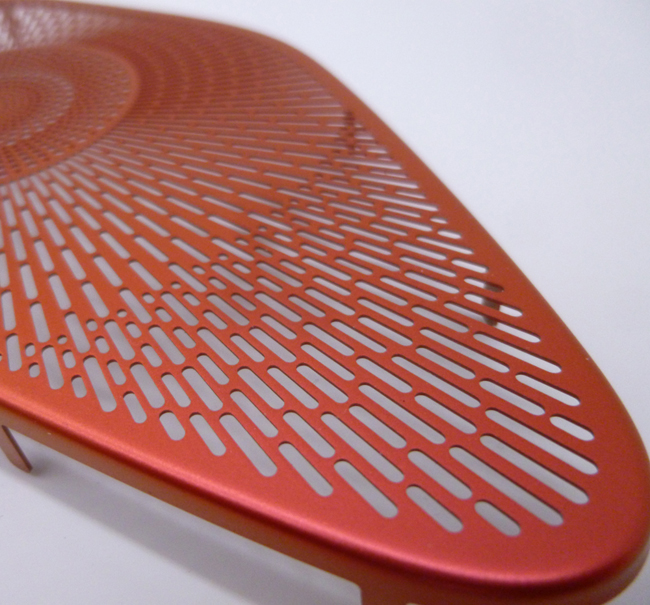 New Trends at IFA Berlin 2019
02.10.2019
In September 2019 the international exhibition for consumer electronics in Berlin (IFA) has been the meeting point for most of the key retailers, buyers and experts in this industry and presented the latest products and innovations. EPG met special costumers and informed about our coating solutions for high-end products.
Visiting the IFA show EPG found it again confirmed that today end customers are increasingly paying attention for high quality products. Many suppliers use valuable materials on electronics parts like wood, leather and especially metals instead of plastics. For instance aluminium and stainless steel are often used on products for electronic devices in different fields. In order to achieve good properties as well as an appealing visual appearance these metals require surface treatments.
Today, anodizing is often used for aluminium whereas PVD and chrome plating are the most common for stainless steel; but all these treatments have disadvantages such as lack of tarnish protection, lack of colour variations or they're harmful to the environment.
At the IFA Berlin EPG took the opportunity to inform customers about our coating solutions. Our Nanoseal® and Saphiral® patented coatings can be applied on a wide variety of stainless-steel alloys as well as on most of the aluminium ones. Also they can be applied directly on the raw material of any finish (untreated, sanded, brushed, etched, mirror polished) as well as on top of other surface treatments (like anodizing, PVD).
EPG's coating solutions create new surfaces with best properties and perfect visual appearance for all metal parts in electronic devices.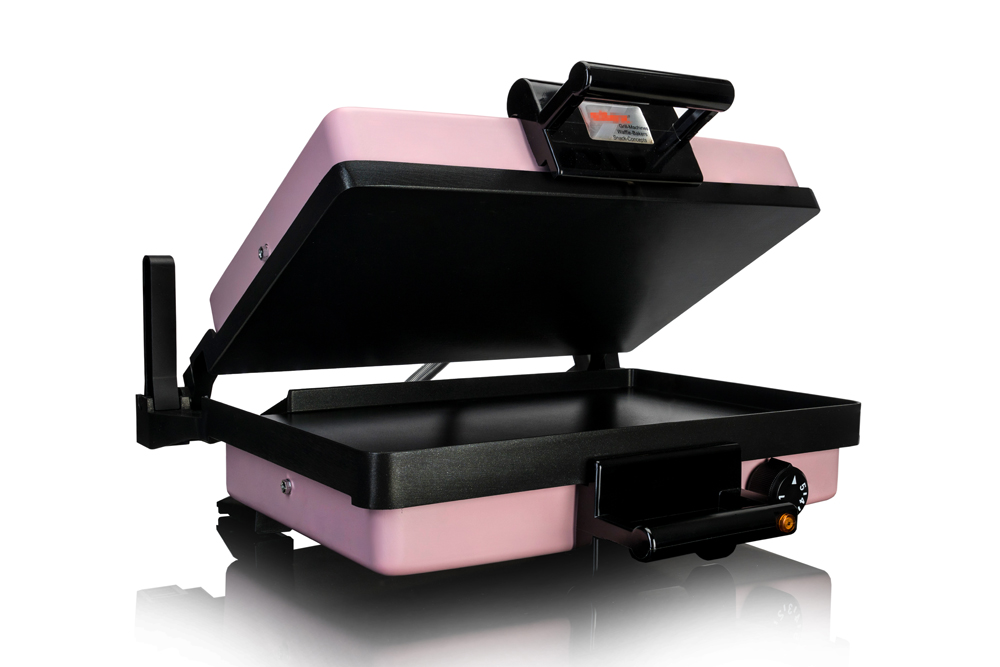 Aluminium surfaces in kitchens can shine anew with Saphiral®
19.08.2019
The new sol-gel coating system Saphiral from EPG AG offers sensitive aluminium surfaces in the kitchen area excellent protection against scratches and chemical attacks by acids and alkalis.
Conventional anodising protects the sensitive aluminium surfaces from mechanical stress and corrosion. If, however, the surfaces are treated with strongly alkaline or acid cleaning agents, as they are often used in kitchens or sanitary areas, they can be attacked very quickly and the components become stained and unattractive. The coating systems of EPG AG offer a new possibility to adequately protect high-quality metallic surfaces against such attacks. The components can also be cleaned in the dishwasher without changing the surface, which is not possible with anodised kitchen parts. The appearance of the surfaces can also be impressive - whether black matt surfaces or bright glossy colours; there are no limits to the surface design.
Surface finishing of metal parts for the automotive industry
18.07.2019
With Nanoseal® and Saphiral®, many metal parts in automobiles can be specially protected and optically enhanced. The automotive industry particularly appreciates their high temperature resistance.
For more than 15 years, EPG AG has been offering outstanding solutions for coating metal parts in the automotive sector. The sol-gel coatings Nanoseal® (for stainless steel) and Saphiral® (for aluminum) offer very good protection for sensitive metal parts, but can also set special optical accents, e.g. through a colored or particularly glossy finish.
EPG AG's nanotechnology offers a unique selling point for high-temperature applications. For example, tailpipes and coverings are coated in black matt or high-gloss, chrome or brushed steel optics, not only to improve their appearance, but also to increase their resistance to corrosion and stains and to ensure high abrasion resistance. Engine covers can also be coated in various colours.
EPG AG's coatings offer an "all-round carefree package" such as extremely high UV stability, scratch resistance or an anti-fingerprint-finish for external metal parts on the car such as footboards, bumper protection and window panelling.
Interior articles in cars can also be provided with EPG coatings to create an unusual or high-quality optical look. Loudspeaker grilles are a good example of parts that require high-quality surface treatment with targeted colouring.
But other car parts (brake systems, trim strips or pedals) would also be suitable for coating with EPG's products.
Saphiral® offers excellent protection and replacement for anodizing
15.06.2019
With its Saphiral® sol-gel coating system, EPG AG has developed a way of protecting aluminium surfaces against corrosion and mechanical stress even without anodizing.
Depending on the alloy and manufacturing process, the aluminium surface often shows an uneven, changed appearance after anodizing, which is not visually pleasing. With Saphiral®, EPG AG has developed a coating solution with which the optical disadvantages of the anodizing process can be eliminated. Saphiral® can also be used either with the aid of a topcoat adapted to the customer's colour requirements and functionalities, or directly on an uncoated surface without anodising. Due to the very thin layer thickness - in the range of 5 to 15 micrometers - the haptics of the metal are also retained.
In addition to the optical enhancement of aluminium, Saphiral® offers excellent properties to withstand mechanical and chemical influences: whether abrasion resistance, scratch hardness or resistance to hand perspiration, for example, all customer requirements can be individually adapted.
Transparent titanium coating for the best appearance
15.05.2019
EPG AG has developed a special sol-gel coating exclusively for titanium, which makes it very easy to clean this high-quality material - and preserves its good appearance.
Titanium substrates are used more and more in a wide range of applications today, but in practice they are unfortunately very sensitive to fingerprints and at high temperatures (over 200/300°C) very susceptible to tarnishing.
In order to counteract these undesirable effects, EPG AG has developed a special sol-gel coating based on its Nanoseal® product, which was developed exclusively for titanium structures. This specific coating is applied to the material after a pre-treatment with cleaning, careful rinsing and drying to avoid the risk of trace formation under the coating. The coating is then applied in very thin layers to ensure the best properties and an invisible coating.
This special sol-gel solution provides a high performance coating on titanium that preserves the original appearance and improves the resistance of this unique metal.
The coating can also be colored, but most customers prefer to keep the coating transparent and almost invisible to maintain the clear appearance of such a beautiful and expensive material. In addition, our sol-gel coating is able to improve mechanical properties such as scratch resistance and give the coated parts good chemical stability.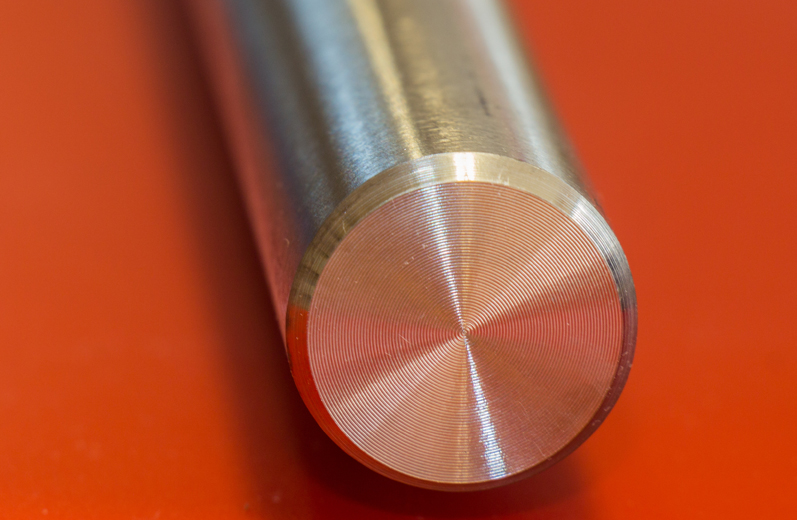 German-French Discovery Day at EPG AG
15.04.2019
Foreign languages are important for the profession - this was the insight view the pupils of a French vocational school were able to take with them during their visit to EPG AG. As German, English and French are spoken in our company.
At the beginning of April, EPG AG had a visit from a French class of the Lycée Louis Lapicque from Epinal to its French branch in Henriville. As part of the German-French Discovery Day, the students were given an insight into the production and organization of our company. The Franco-German Youth Office (FGYO) has been organising this day for many years to enable pupils from both countries and from different types of schools to get to know cross-border companies and to draw the young people's attention to internationally oriented professions.
At the beginning, the group received a brief introduction in French on the subject of surface coating and which products are manufactured at EPG AG. After a tour of the laboratories, coating and furnace plants, the discussion continued with various employees from the administrative department in German, English and French. Here the students, who were all participants of the German course for office management, were made practically aware of how important language skills are even in a small company. It is to be hoped that the visit will give them a good insight into working life and also arouse their interest in working across borders.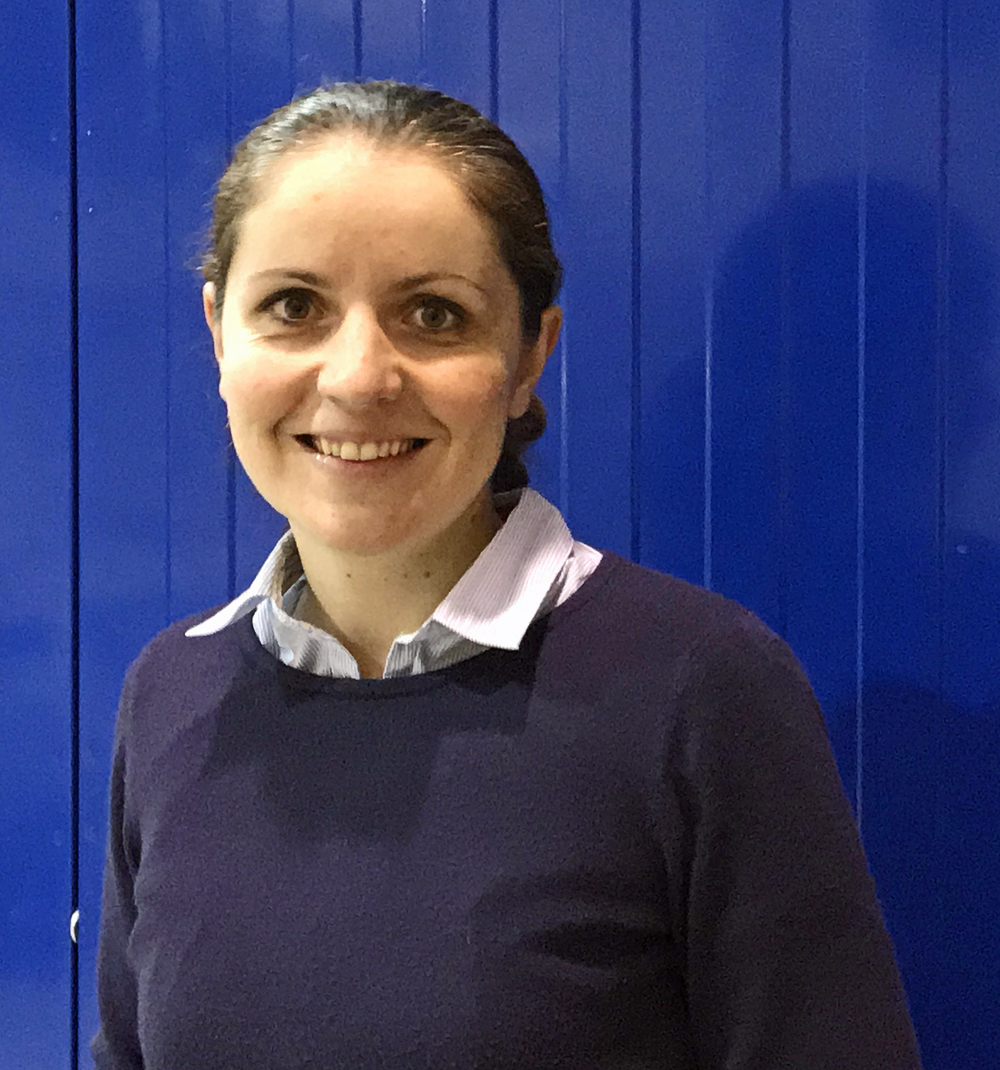 Dr. Emilie Perre new head of research at IMC
Henriville, 15.03.2019
EPG AG wants to intensify research projects for the oil and gas industry
At the beginning of the year, Dr. Emilie Perre took over the position of Head of Research at IMC Technologies SAS. IMC is a one-hundred percent subsidiary of EPG AG, in which the research work on the surface coating is bundled. As a leading specialist for high-performance coatings, EPG AG develops innovative and tailor-made solutions based on sol-gel coating systems. The know-how of chemical nanotechnology is continuously expanded and deepened in continuous research work and in close contact with customers.
"We are very pleased that we have finally been able to fill this long vacant position in our subsidiary," explains Dr. Andreas Zimmermann, CEO of EPG AG. "With her many years of research experience in various international institutes and subject areas of materials science, she has the necessary qualifications to enhance our research work in a targeted manner. Dr. Perre will take over the management of the research and development department and expand the existing project work. It is planned to establish new research cooperation and to support new projects in the oil and gas industry.
Sol-gel technology offers excellent replacement for chromium (VI)
Griesheim, 22.01.2019
With the surface refinement based on sol-gel technology, the combination of noble appearance and resistance to aggressive external influences is extremely successful. It can be used in a variety of ways and can replace chrome.
In the future it will only be possible to use chromium (VI) in the coating industry with an exception. Even though there will of course still be authorizations, it is clear that an alternative must be selected for many applications - especially in the area of decorative surface finishing.
EPG AG has been working for years with a patented nano-chemical alternative to chromium substitutes based on sol-gel technology: The product Nanoseal® is used successfully in the automotive sector. This surface refinement achieves the good properties of chrome plating - decorative and wear-resistant - just as well, if not better, and can be applied to all metals and common product surfaces such as stainless steel or PVD. The layers are applied extremely thin in an automated process and then hardened in the oven. For the observer, a transparent coating then appears chrome-plated on highly polished surfaces.
The quality of the sol-gel coating also has many advantages, such as very high temperature resistance (up to 550°C), resistance to corrosion (CASS: up to 96h), and it can also be applied in colour at the same time. For example, deep black coatings are possible which far exceed the performance of black chrome.
In addition, the manufacturing process is very variable and customers' individual design wishes can also be implemented.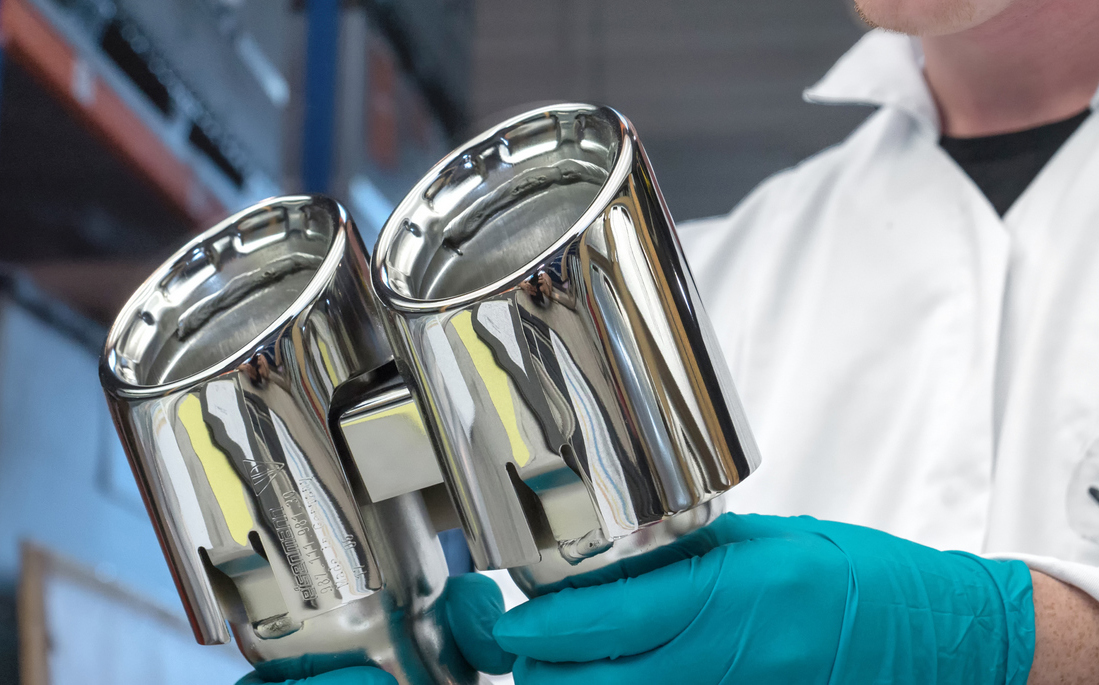 EPG AG develops new "invisible" coating for PVD surfaces
Griesheim, 16.11.2018
With a new "invisible" coating solution, the mechanical properties of PVD surfaces can be significantly improved. EPG AG is currently working on completely replacing a PVD treatment with a single layer.
Today, PVD coatings are frequently used to give metal or plastic surfaces a high-gloss metallic surface. The disadvantages of such coatings include their weak mechanical properties: they are sensitive to scratches and are easily attacked by chemical substances.
EPG AG has developed new "invisible" coating solutions to reliably protect PVD surfaces against scratches.
This type of surface treatment protects decorative surfaces from mechanical and chemical influences without changing their appearance. Thus, abrasion resistance, scratch resistance and corrosion protection can be improved many times over. In addition, other properties such as easy-to-clean and anti-fingerprint can be applied directly with this coating.
Current development work is aimed at completely replacing a PVD treatment with a single coating in the future. This should make it possible to produce shiny metallic surfaces with a high degree of color variance that combine the above properties.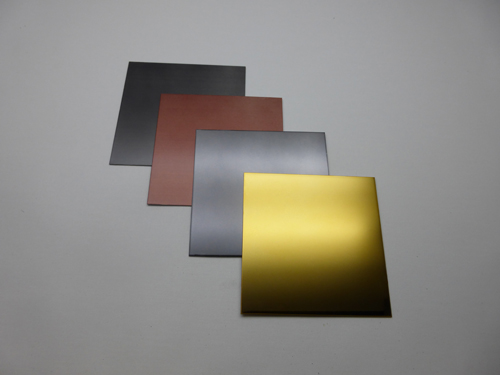 EPG AG develops powerful colored sol-gel system for aerospace industry
Griesheim, 15.10.2018
With a new colored surface coating for aluminium parts, EPG AG can meet the high demands of the aviation industry. The sol-gel coating resists high mechanical loads, convinces with its very good appearance and can replace the anodising process of the aluminium parts.
The main reasons for the use of aluminium alloys in the aerospace industry are the low weight and high mechanical stability of the material. In particular, the Al7xxx series combines these properties and is used for cabin components. Previously, these parts are usually subjected to an electrochemical surface treatment (anodisation), which has a clear disadvantage: the Al7xxx alloy series shows a non-uniform surface appearance after anodising. This is perceived by the customer as visually disturbing, particularly in the case of exposed parts in the visible range, and does not meet the aesthetic requirements of aircraft manufacturers.
EPG AG has now developed a colored sol-gel coating that reliably guarantees a uniform surface appearance. This means that all customer requirements regarding mechanical and chemical stability as well as optical requirements can be met to the complete satisfaction. With a complete sol-gel coating of the components, it is also possible to dispense with the anodising process and thus save one work step.
Marcel Keidel new Head of Sales in the company
Griesheim, 31.08.2018
With effect from 1.8.2018, Marcel Keidel was appointed as the new Sales Department Manager at EPG AG. The graduate industrial engineer has worked for more than 12 years in various positions as project manager, technical manager and business unit manager in companies in the coating industry and gained valuable experience, in particular in the development of new sales structures and responsibility in the operative business.
At EPG AG, Keidel will now head the sales department and optimize processes as a sales expert with industry experience. "We want to continue growing", explains Dr. Andreas Zimmermann, Chairman of EPG AG, "and that is why I am so pleased about this personnel enhancement in the sales area. Direct communication with our customers, technical advice and our expertise in solving coating problems on metal surfaces are our strengths and we want to expand them further".
EPG AG investiert in neue Testroboter-Anlage
Griesheim, den 20.03.2018
Neuer Roboter erhöht die Effizienz der Bemusterung für die Metall­beschich­tung

Mit der Erneuerung der Testkabinen- und Roboter­anlage für das Bemusterungs­verfahren hat die EPG AG einen deut­lichen Schritt zur Effizienz­steigerung getan.

Als Anbieter von inno­vativen Be­schich­tungs­lösun­gen für Metall­ober­flächen ist die Stärke die EPG AG die kunden­spezi­fische Ent­wicklung und Fertigung von innovativen Nano­werkstof­fen auf Basis der chemischen Sol-gel-Techno­logie. Umfang­reiche Forschungs- und Ent­wicklungs­auf­gaben erfordern auch ein auto­mati­siertes Bemusterung­sver­fahren, mit dem die Qualität und Eigen­schaften der neu ent­wickel­ten Be­schich­tungen geprüft werden müssen.

"Mit dieser Anlage sind wir jetzt in der Lage, nicht nur unsere Kapa­zitäten in der Bemusterung zu erhöhen, sondern auch die Effizienz der Verfahrens­abläufe zu verbessern", erläutert Vorstands­vorsitzender Dr. Andreas Zimmermann. Gleich­zeitig stehe mehr Personal für die Automa­tisierung zur Verfügung, so dass die EPG AG für die Entwicklungs­arbeiten im Unter­nehmen gut aufge­stellt sei.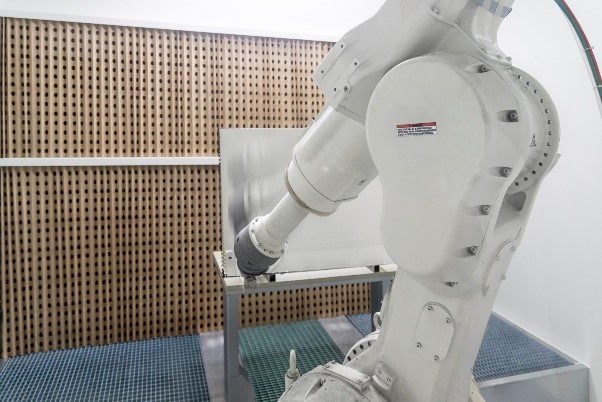 EPG AG nimmt teil an internationaler Konferenz der SPE – Society of Petroleum Engineers – in Lafayette, Louisiana
Griesheim, den 20.02.2018
Nanoglue® in Feldversuchen erfolgreich getestet

Anfang Februar hatte die EPG AG die Gelegenheit, die Ergebnisse von Feldversuchen zur Sandkonsolidierung auf einer internationalen Konferenz der Society of Petroleum Engineers (SPE) vorzustellen, die mit dem Produkt Nanoglue® in Indonesien durchgeführt wurden. Diese Versuche waren das Ergebnis einer Zusammenarbeit mit TOTAL.

Den Prozess der Entwicklung des Produktes vom Labor bis zur Feldanwendung stellte Projektleiter Julien Andrieu auf der Konferenz vor, die unter dem Titel "International Conference and Exhibition on Formation Damage Control" in Lafayette, Louisina, USA, stattfand. Insgesamt fanden 8 Feldversuche in drei verschiedenen Phasen in Indonesien statt, die positive und vielversprechende Ergebnisse brachten.

Die entsprechende Veröffentlichung (SPE-189548-MS) ist hier verfügbar.
Corporate News
Griesheim, den 10.10.2017
Corporate News, 10.10.2017 EPG AG: Increase in capital fully subscribed and implemented on schedule – Stronger financial basis facilitates growth

Die EPG (Engineered nanoProducts Germany) AG, Griesheim (ISIN DE000A0J3TN2, WKN A0J3TN), hatte auf der Hauptversammlung vom 21. April 2017 beschlossen, eine Barkapitalerhöhung unter Gewährung von Bezugsrechten an die Altaktionäre durchzuführen. Die Durchführung der Kapitalerhöhung wurde am 25. September 2017 in das Handelsregister beim Amtsgericht Darmstadt eingetragen. Mit der jetzt erfolgten Kapitalerhöhung, die voll gezeichnet wurde, wird der Gesellschaft Eigenkapital in Höhe von knapp 2,1 Mio. € zugeführt. Die Gesellschaft weist nach der beantragten Eintragung im Handelsregister ein Grundkapital in Höhe von 2.062.213 € aus.

Dr. Andreas Zimmermann, Vorstand der Gesellschaft, zeigt sich äußerst zufrieden mit dem Ergebnis: "Wir sind fest überzeugt, dass wir mit den neuen Finanzmitteln und der Stärkung unserer Eigenkapital-Basis die Weichen für weiteres Wachstum gestellt haben. Wir werden damit auch neue Großaufträge gewinnen können."

Mit dem Kapitalzufluss wird die EPG AG Kapazitätserweiterungen vornehmen und über zusätzliches Working Capital verfügen. Für das Segment Metallbeschichtung ist der Aufbau zusätzlicher Fertigungskapazitäten anvisiert, um weitere Serienproduktionen aufzubauen. Zu den Kunden der EPG zählen mittelständische und große Unternehmen in der Automobil- und Elektroindustrie ebenso wie aus der Lifestyle- und Designbranche.
---